An otherwordly VR contest
Space – Humanity's New Frontier
What is it like to live and work in space?
What will future space technology look like?
What wonders in the universe have we discovered?
What worlds will we explore in a not too distant future?
SPACE
Humanity's New Frontier


Space – Humanity's New Frontier
Origin of the contest
We have entered a new era of amazing space exploration and human space flight. Humanity now stands on the brink of becoming a truly spacefaring species. To capture the excitement of new astronomical discoveries and the incredible feats of ingenious space technology, as well as celebrating the human spirit to boldly go into space; Pico Interactive created and sponsored an inspirational VR contest: Space – Humanity's New Frontier.
As a leader of VR headset development, Pico believes that VR, with its fantastic immersiveness, is the perfect media to convey the wonders of the universe and the thrill of humankind's endevour to conquer space.
The winners have been announced!
To see what the Pico VR contest challange was, click the button below.
Get a peek of Pico VR products!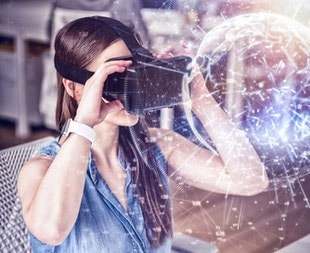 Sign up to our VR & AR developer community!