The 2021 ImmersiveUnity Sustainable Development Goals VR & AR Contest has now been concluded by the selection of winners. It is evident to us that this contest season was impacted by the terrible Covid pandemic. We want to express our sympathies for all those affected by the pandemic, and we hope for a brighter and safer future for the whole World.
The administrators of the contest have again noted that the participants apparently often do not study the rules and guidelines of the contest categories sufficiently. To follow the rules and guidelines and submit a project that adheres to the theme of the contest category is essential; failure to do so will in most cases result in disqualification.
Due to mentioned factors, the jury has, in line with the Terms and Conditions of the contest, decided the following regarding the separate contest categories:
1. VR VIDEO
None of the submitted VR videos stated a clear Sustainable Development Goal (SDG) nor did they present content with a self-evident SDG-themed focus. Therefore, no winner is selected.
2. AR APPLICATION – SDG
No SDG-themed, downloadable, and installable app, which met the rules and guidelines was submitted. Therefore, no winner is selected.
3. NATURE EXPERIENCE
In this category, the jury selected two submissions, which fulfilled all criteria for placing in the contest. Please see announcement below.
 ————————————————————————
The jury wishes to thank all participants. It has been fascinating to experience the submissions. We wish all the creative participants the best of luck with their future projects!
ImmersiveUnity presents the winners of the 2021 SDG VR & AR Contest.
Congratulations to them all!

Georgi Georgiev, Ivan Nikolaev, Tihomir Nyagolov, Tsvetan Bratoev, Hristo Kolev, Pavel Kalinov, Vasil Milchev, Zlatin Valchev, Yavor Popov, Plamena Popova, Teodor Nedev, Stanyo Raykov –
ZEN UNIVERSE
The jury's motivation:
ZEN UNIVERSE is a captivating interactive tour of both history and majestic vistas, which includes realistic nature, ancient monuments, storytelling and more; all showcasing the power of VR.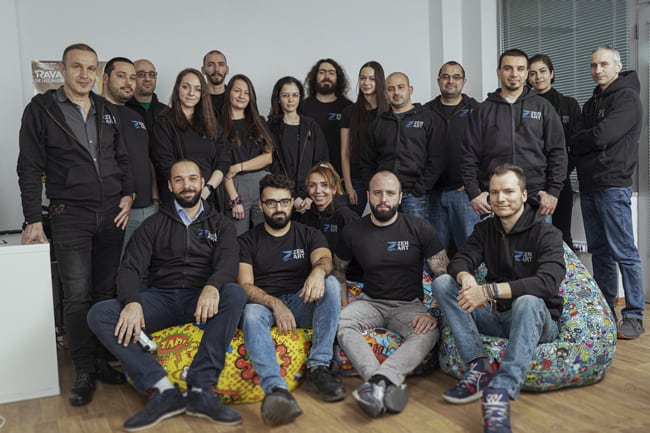 Ananya Nair, Guneet Singh Dhir, Apoorv Shah, Snigdha Somarouthu, Rahul Bharwani
–
GAIA: EMPOWERING NATURE
The jury's motivation:
GAIA: EMPOWERING NATURE is a promising VR nature experience with the focus of bringing the soothing and healing power of nature, presenting winter and desert landscapes, with more to come.